K S PRECISION METALS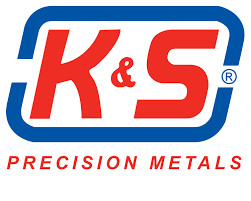 K & S Precision Metals manufactures RoHS and REACH compliant display racks, tools and related accessories for a variety of applications, including model making, plate engraving, automotive repair, edging and splicing. The brand's product line includes foils, shims, music wires, tubing tools, punch metals, hand files and rasps, round metal rods and metal sheets.
K & S music wire has high elastic limit and tensile strength and is ideal for applications with helical compression, extension and torsion springs. It can operate at up to 250 degrees Fahrenheit and offers limited corrosion resistance.